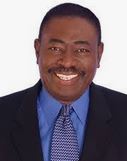 CARL YOUNG
LIVE :
May 24 , 2021 03:00 PM EDT
---
Carl Young is an Author, Speaker, Trainer, Consultant, and Coach. He holds a MBA and completed graduate studies in Accounting and Taxatio...

JASON DINESEN
LIVE :
June 03 , 2021 03:00 PM EDT
---
Jason Dinesen is the President of Dinesen Tax & Accounting, P.C., a public accounting firm in Indianola, Iowa. His practice focuses on acco...